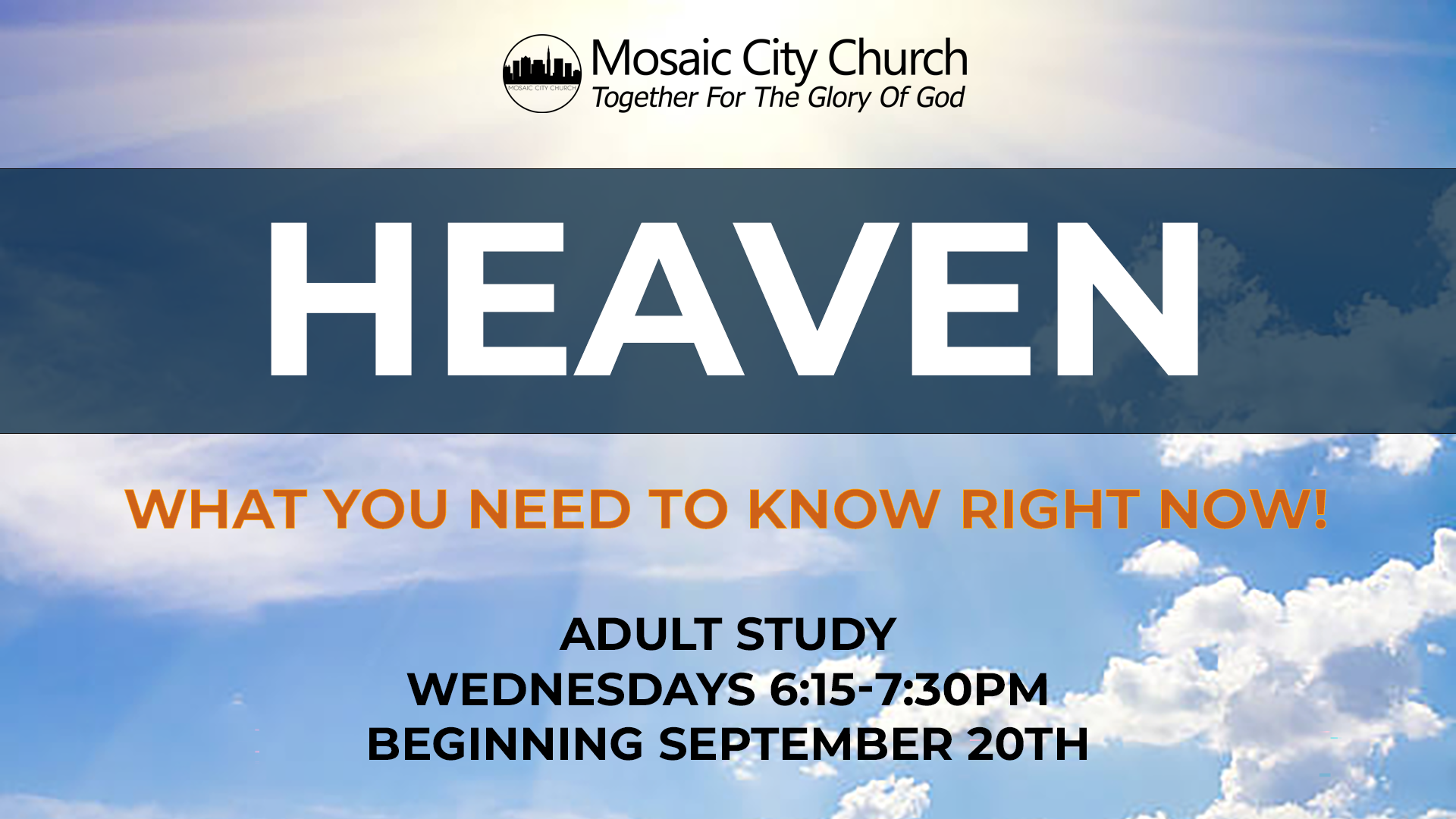 Seeking God's Revealed Truths about Forever
Do you have questions about heaven? Do you want to know more about the here-after? Sadly, this is not a topic that is addressed much in churches today.
In this exciting study, we will talk about what heaven is actually like, tackle common questions about heaven, and test commonly held beliefs about heaven against the truth of Scripture among other things. Heaven is something that affects us all. Chances are we have a loved one in heaven right now and one day many of us will spend our eternity there.
We are honored to have Dr. Edwin Jenkins lead us in this important study. Dr. Jenkins has experience as a pastor, denominational missionary, and conference facilitator. We will be blessed by his wisdom on this topic that affects us all.
Everyone in the community is invited to attend- whether you are a member at Mosaic or elsewhere or not currently attending church at all. The class is free but there will be a study book offered that is highly discounted at only $10.
We will have classes for all other ages for your family that are held at the same time. Nursery care for age 2 and under is available upon request. So come and invite your friends and neighbors. Response to this exciting learning experience has far exceeded all expectations.